You may not realize, but even though you do not walk on your furniture, it does collect soils over time. It is only natural that you also do not realize how heavily soiled your sofa, love seat and chair may become – hence the need for upholstery cleaning.
Some of our upholstery cleaning services include:
sofas and sectionals
loveseats
chairs and ottomans
dining room chairs
many types of upholstery
Dead skin cells, oils, dust, and other contaminants collect on your upholstery, and will only be removed through a thorough professional cleaning by our experienced IICRC certified technicians.
Our highly trained professional service staff utilizes the Green Dry patented cleaning process. We will have your upholstery sparkling clean, dry and ready for use, in just hours instead of days.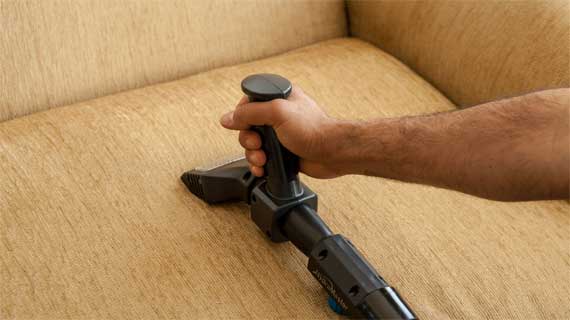 How does Green Dry Clean your Upholstery?
At Green Dry we use less water and leave less moisture behind than any other process, minimizing drying time and reducing the chance of mold, mildew, and bacteria growth.
Millions of tiny effervescent bubbles burst dirt and stains from your upholstery fabrics, lifting them to the surface where they are thoroughly extracted.
We also use safe, non-toxic Green Seal Certified solutions that help your fabrics stay as clean as when they were new.
We can perform services on all types of upholstery, including your most delicate natural fibers such as cotton and silk, so you know that you are calling a Jacksonville upholstery cleaning company that can actually perform the work correctly.
We use green seal certified products that are safe for you, your children and your pets.
Most fabrics are dry in one to two hours, ready to use by you, your family, and your guests.
Because our process leaves no dirt-attracting residues or surfactants/soaps behind, your upholstery will not re-soil prematurely, as with most other cleaning processes.
Since our technicians are highly trained IICRC Certified upholstery cleaning professionals, you know that your furniture will receive the specialized care it needs.
Contact the Jacksonville area Upholstery Cleaning Pros at Green Dry Today!
If you are ready for cleaner upholstery using a environmentally friendly approach, contact us today to receive a price quote and schedule a service appointment.
Call us at (904) 373-8573 or fill out the form on this page and we will get right back to you!
Green Dry upholstery cleaning services the Jacksonville metro area including Lakeside, Sawgrass, Palm Valley, Callahan, Jax Beach, Ponte Vedra Beach, Atlantic Beach, Neptune Beach, St. Augustine, Orange Park, Fleming Island and Mandarin FL.